It all started with an RV trip…
Now, I realize that this is a very millennial thing to say, but I cannot deny the truth of it. And if I'm being transparent, before the RV trip it started with the pandemic, panic attacks, and having pursued and fulfilled a childhood dream of opening a Pilates studio. After graduating college with a degree in Dance and Spanish, and simultaneously pursuing my Pilates education, I moved back to my hometown of Neenah, WI where I swore I'd never live again…I made an original business plan for a Pilates studio in entrepreneurship class back in high school. I saw the need in my hometown local community and felt I would be remiss to not use my skillset to meet the need in my community. Spring of 2016 I opened Waveforms Pilates, specializing in highly-specific one-on-one training with bodies of all abilities. We owned a beautiful 1941 mid-century modern house, I spent years creating beautiful gardens, expanding my business, and building a movement culture throughout the Fox Cities area. On paper everything was amazing, a thriving business, sharing my passion for movement, building community, and a lovely home. But looming in the background, anxiety and panic began to consume larger portions of my days.
Starting around August of 2020, I began having a series of small panic attacks. The chaos and uncertainty of the pandemic, balancing the needs of myself, my students, and my family, and my growing anxiety started to make life more debilitating. On top of that, my husband had just received a pretty big diagnosis that gave him more insight into why over the past 2-3 years his health and physicality was deteriorating. I have managed minor anxiety throughout my whole life, but the panic attacks were new territory. Intellectually I could talk myself out of the anxiety, but it was always background noise even in the environments I felt most safe and in control (the Pilates studio and my home). The sensations of a panic attack coming on I felt no control over. This was terrifying for me. I lost weight, I lost sleep, I started to avoid making plans, and I began to feel like a shell of myself. Stress had taken over and my body and mind were fighting a constant state of fight-or-flight, with no sign of thriving even though from the outside view everything looked amazing. Rationally the business had never been busier, our finances were incredible, my husband super supportive, and I had great relationships with friends and family, where was the dissonance?
Fast-forward to January of 2021, my husband and I both came home from work with the same thing in mind. Is this what we want the rest of our lives to look like? A successful business, beautiful home, comfortable life, but our mental and physical health suffering? Sometimes in life we are called to say goodbye to things, even when they are good. Just like the lyrics from The Fray's song "All at Once", "sometimes the hardest things and the right thing are the same." There are seasons to life and a boldness often required. A braveness to look within and continue to ask questions what might be best for oneself? Even if it's not easy. We didn't want to be people who stuck with something that was good, even though it no longer felt right. We wanted to step into a life design that could include prioritizing our personal health and wellbeing. We felt confident that there was a new place, a new chapter, and a next iteration of what our future could look like to be explored. My family and I entered into the great unknown with a lot a bit of blind faith and a whole lot of trust.
After our conversations together and a few months of getting some affairs in order, May 2022 we sold our home and most of our possessions, and June 2021 we sold our successful brick-and-mortar Pilates studio to our dear friend who had been an instructor at the studio for over two years. We wanted to hit the road on a year-long sabbatical to take time for pause and re-evaluation. Spending part of our thirties to rest and restore our personal health and wellbeing, and look deeper into what we wanted our future life design to not only look like, but feel like. Cherishing time with one another and re-discovered what makes us come alive. We started by living in community with some dear friends, transitioned to the road traveling full time in an RV, and then bought a condo and settled into the beautiful lakefront of Sheboygan, WI.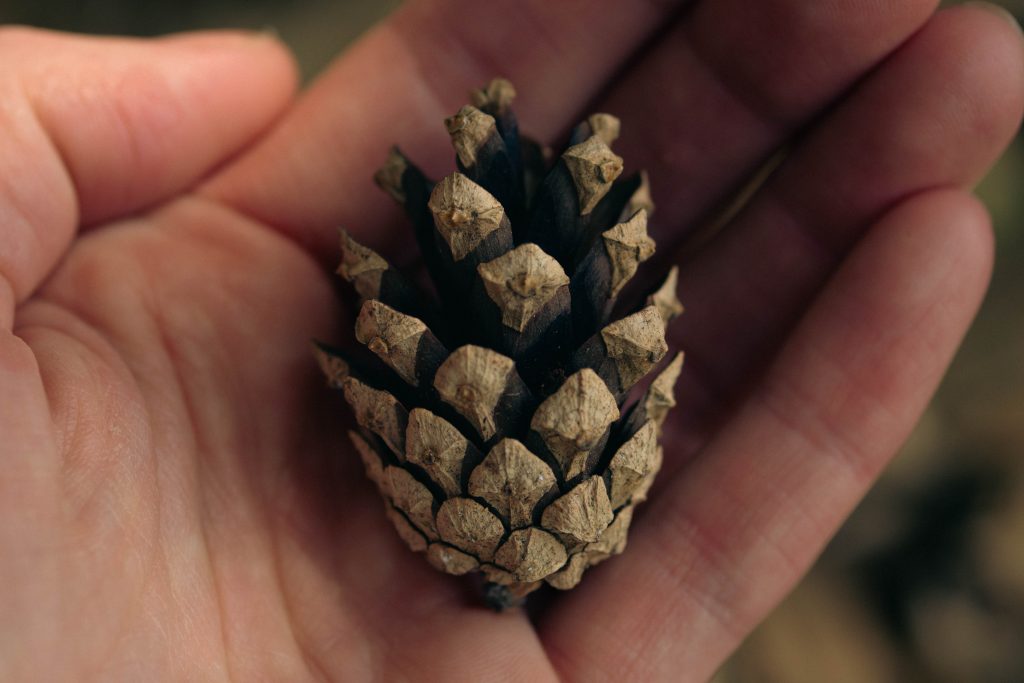 Move and Yield Emerges
Move and Yield emerged out of this journey and the self-discovery of what I found provides me with the most fulfillment: movement, yielding, nature, creative expression, and community.
Move and Yield is a community initiative that was born out of my own need to slow down and find joy in all aspects of my life. As an entrepreneur and small business owner I found myself full of purpose, but lacking in fulfillment. The fast-pace of modern society left me feeling worn out, full of anxiety, and with little time and space for listening inward to what my body and mind truly needed. I longed for delight, connection, and expression.

The focus is on encouraging people to move more, connect to the natural world, find creative expression, invest in community, and spend thoughtful time in yield. When we race through life it passes us by, and joy gets lost in the spaces in between. Slowing down the modern pace of life is essential for helping us connect to self, build meaningful relationships, and contribute to the world. Nature provides a perfect backdrop to take us away from the many distractions and stressors of modern life and helps connect us to the vastness of the world. So many of the movement meet-ups and events will exist in outdoor spaces.
Move may seem obvious, in our modern sedentary-laden culture, but what do I mean in terms of yield? In life we must slow and listen in order to know what our bodies and minds truly need. When we stay "busy" we are robbed of the ability to tap into self-awareness and connection. When we are disconnected to self it's extremely difficult to connect with others, and to sense our connection to the greater world around us. This in turn makes our purpose feel lacking and our lives feeling empty. The feeling of life in a "hamster wheel" is not an enjoyable outcome of our efforts. Yielding is a process of slowing to help us tap into an embodied and full existence, and to help us discover what our true inner desires in life consist of. Slowing down to take notice of all life has to offer. And savoring and prioritizing the experiences that bring us alive.
Move and Yield is a community that provides curated content and classes that balance moving more and yielding to reconnect and slow the modern pace of life. All of these things encompassed and focused on the themes of both moving and yielding more in our day-to-day lives.
Drawing Inspiration from:
Pilates, functional fitness, intuitive movement, dance, and play
Building variety, frequency, and awareness in our movement practice
Connecting to nature and spending time in outdoor spaces
Teaching compassion, capability, and kindness to ones body
Thoughtful introspection and turning inward to discover our inner desires
Moving the spine in all directions and exploring movement possibilities
Beauty that surrounds us in one another, nature, and within ourselves
Simplicity, sustainability, and minimalism
Curiosity and creativity about what our artistic expression is in this world
Daring to play to access joy and delight in life
A holistic approach to wellness that considers mind, body, and spirit
Setting intentions in our movement practices and lives
Community Offerings:
Online Pilates-informed movement mat classes
Bi-monthly book club meetings on themes surrounding Move and Yield 
Small group movement series
Movement Meet-ups and classes in natural settings
Instagram inspirations and content @courtneyannemoves
One-on-one sessions, virtual and in-person
A newsletter with articles, musings, tips, and upcoming events
Adult modern dance/embodied movement classes
A combination of virtual experiences and in-person experiences for people to join from near and far
We are being called towards movement and yielding.
Emerging from sabbatical with fresh insight
This is my next iteration of life and I'm certain it will not be a final one as I value the importance of continually looking within and reassessing. Does this no longer serve me? And then the bravest part of it all, being willing to exercise boldness when the answer to that question is "no", but the road to change looks insurmountable. The big steps that each have a hundred little steps required that feel like they'll never end…but the risk of staying put feels all the more mountainous. What helped was not looking at the situation as loss, but an act of letting go. Loss is something that happens to us and is not within our control. But the act of letting things go is a process that we exercise purposefully. A willingness that we cultivate within ourselves and do with permission and recognition. I'm letting this go because it no longer serves me, and freeing myself to the future possibilies that await me. Move and yield is full of possibitilies, aligns with my values, and I believe has a lot of value to offer to in these modern times. I cannot wait to share more with you in the months and years to come. Stay tuned. <3
-Courtney Anne Holcomb
Follow the instagram account @courtneyannemoves to join the dialogue and find access to classes and offerings here on courtneyanne.org and by signing up for our free newsletter here.
To see adventures from the road on our RV trip, check out my page @moveandyield on Instagram.